Yogurt Braised Chicken with Chickpea Salad
By Create Cook & Share
4 serves

20 mins

60 mins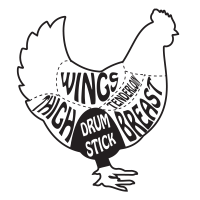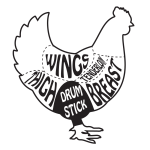 Chicken:
8 chicken drumsticks, pat dried
500ml chicken stock
200g Natural yogurt
2 tablespoons olive oil
4 garlic cloves, finely grated
3cm piece ginger, peeled and finely grated
1 teaspoon ground cumin
1 teaspoon ground turmeric
1 teaspoon ground coriander
½ teaspoon sweet paprika
Sea salt and freshly ground pepper
Lemon Wedges
Chickpea Salad:
400g can organic chickpeas
1 cup mint and parsley, finely chopped
2 tablespoons olive oil
Sea salt and pepper
Garlic Yogurt Sauce:
500g Greek yogurt
4 garlic cloves, minced
Zest of 1 whole large lemon
Sea salt and pepper
To Serve:
1 red onion, finely sliced
Lebanese bread (gluten free option)
Gluten Free & Dairy Free if using Vegan Yogurt as option
Generously season the chicken drumsticks with sea salt and pepper. In a wide based pot, fry chicken on all sides until golden.
Add to the chicken, the garlic, ginger, cumin, turmeric, coriander, paprika and stir for a further minute until the spices are fragrant, then add the yogurt. Stir to combine well and season with sea salt and pepper.
Pour in the chicken stock – enough that the chicken is mostly submerged. Bring to boil and then reduce heat to a simmer and cook for 1 hour, uncovered. The yogurt will look curdled when cooking – this is normal.
In the meantime, make the garlic yogurt sauce by adding to a bowl the ingredients. Mix to combine well, cover and refrigerate until needed.
Drain the chickpeas, and combine with the herbs, olive oil and seasoning. Set aside.
Divide garlic yogurt sauce between 4 plates, top with the chicken and drizzle over some of the braising sauce. Finally scatter a few tablespoons of the chickpea salad over the chicken and yogurt and serve with wedges of lemon, slices of onion and Lebanese bread.
Suggestion: Cut a Lebanese bread in half and spread some garlic yogurt sauce onto it. Then top it with a few chunks of chicken, a couple of tablespoons of chickpea salad and a drizzle of the chicken sauce. Roll up and enjoy.
Meal
Inspiration
Ideas
Take a look at these recipe ideas or have a browse through our whole range of meal inspiration ideas.