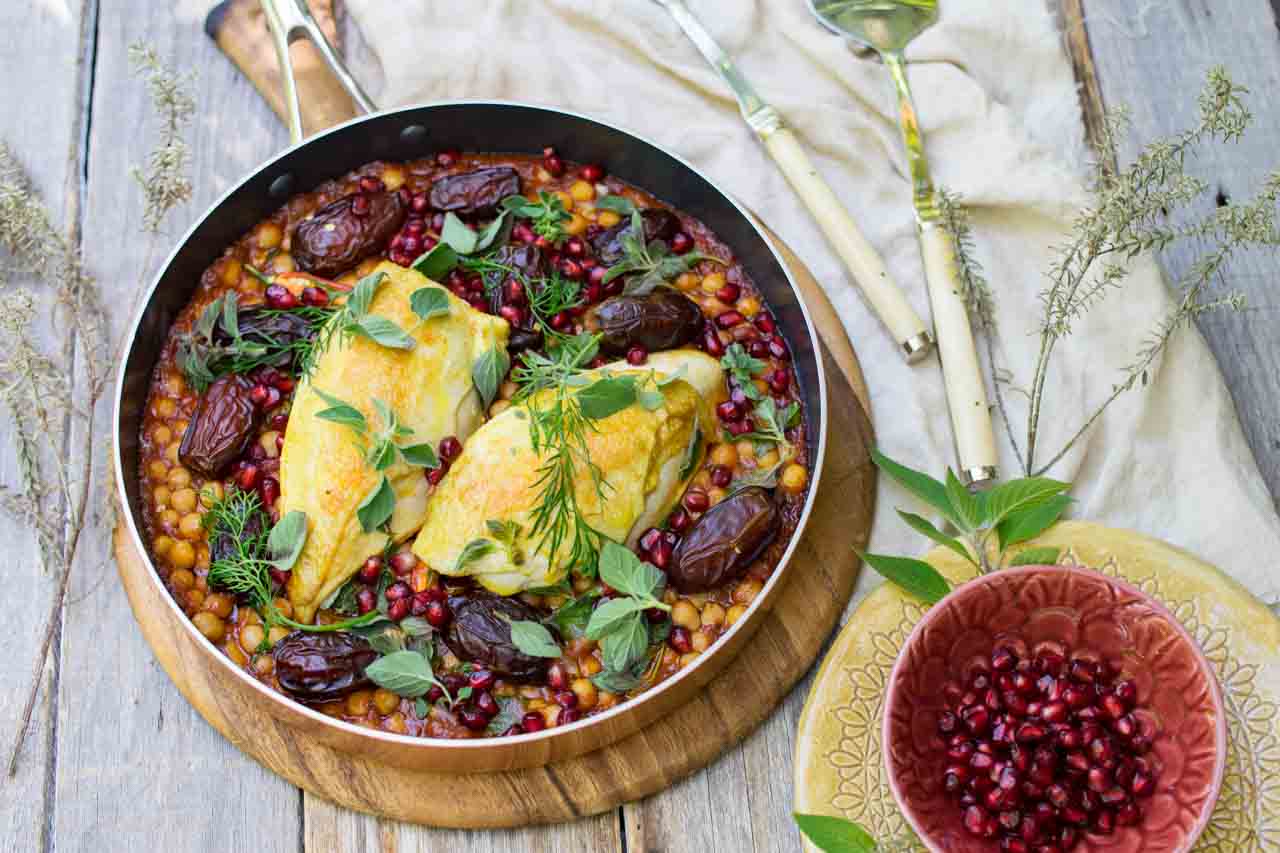 Poached Chicken Breast with Msabaha, Chickpea & Pomegranate
By Ray Capaldi
4 serves

20 mins

40 mins
4 The Bare Bird chicken breasts
50g turmeric
200mL olive oil
400g Msabaha sauce
1 tin chickpeas (or 300g of dried chickpeas, soaked overnight)
12 Medjool dates
Seeds 1 pomegranate
2 stalks fresh dill
2 stalks fresh oregano
2 red chillies
Sumac & cumin (optional)
Rub chicken breasts with turmeric and olive oil and leave to marinate at least 1 hour (marinating overnight will result in deeper flavour).
Add Msabaha sauce to base of pan, layer chickpeas over the top and bring to boil.
Add chicken breasts, dates, and chillies to the pan and place tray into the oven for 30-40 mins in a fan-forced oven at 180°C.
Remove from oven, top with pomegranate seeds, dill and oregano.
Sprinkle cumin and sumac at the end to taste (optional).