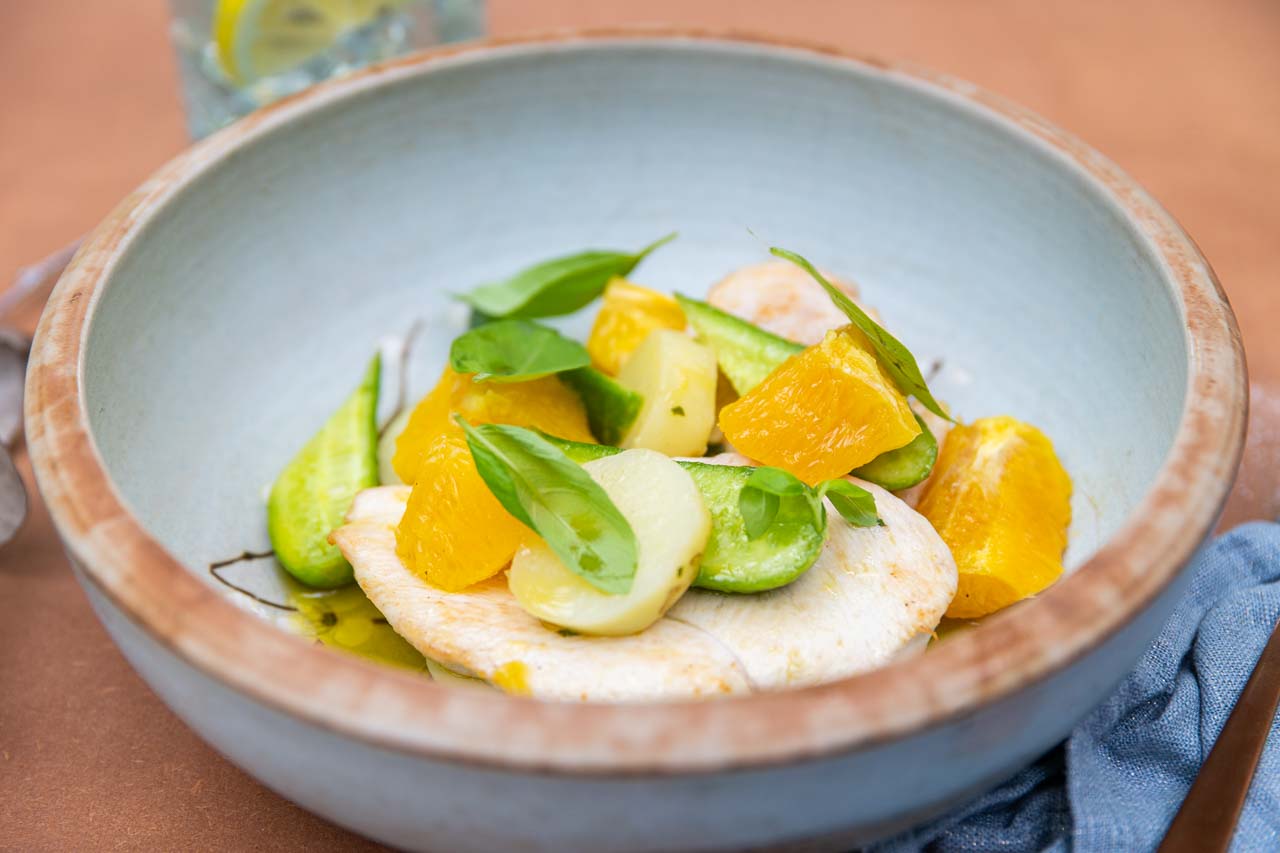 Chicken breast with orange vinaigrette
By Ray Capaldi
6 serves

20 mins

35 mins
450g The Bare Bird Chicken Breast Fillets, sliced into 4 steaks
Salt & pepper, to taste
1 tsp paprika
6 baby cucumbers, cut into long chunks
Chives, to serve
Orange Vinaigrette
Juice 1 orange
2 tsp honey
¼ cup extra-virgin olive oil
6 small potatoes
50mL extra-virgin olive oil
2 sprigs fresh thyme
1 orange
Preheat oven to 170°C.
To make the orange vinaigrette, place juice from one orange (holding back approx. 50mL) and honey in a pan on medium heat and reduce to a syrup.
Once thickened, whisk in olive oil and allow to cool.
Add in the remaining fresh orange juice.
Cut the potatoes into rounds, drizzle with olive oil and sprinkle with thyme.
Place on a baking tray and cook in a low heat oven for 20 mins, or until al dente.
Peel orange, cut into segments and set aside.
Season breast steaks with salt, pepper and paprika.
Pan fry in a dash of olive oil for 5 mins each side, or until cooked.
Place warm breast steaks on a plate.
Mix confit potato, orange segments, vinaigrette and cucumber chunks together and cover over breast steaks.
Season with salt, pepper and chives before serving.