Chicken and haloumi tray bake
By Create Cook & Share
4 serves

10 mins

60 mins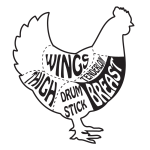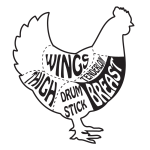 800g The Bare Bird Chicken Breast
8 baby red potatoes, quartered
200g haloumi, sliced 2cm thick
6 cloves of garlic, halved
Chicken and Potato Marinade:
8 springs of fresh thyme, leaves removed
2 teaspoons dried oregano
2 tablespoons honey
¼ cup extra virgin olive oil
Zest of 1 lemon
Sea salt and freshly ground pepper
Dressing:
2 tablespoons of extra virgin olive oil
2 tablespoons fresh lemon juice
¼ cup flat-leaf parsley, finely chopped
¼ cup fresh dill, finely chopped
Preheat oven to 180C fan-forced and line a roasting tray with baking paper.
Combine in a bowl the extra virgin olive oil, lemon zest, honey, oregano and thyme leaves and mix well.
Place chicken, potatoes and whole garlic cloves into a large bowl and drizzle over the marinade. Season with sea salt and pepper. Spread onto the baking tray, cover with foil and bake for 50 minutes.
Remove from oven and add the haloumi slices. Place back into the oven uncovered for a further 10 minutes at 200C fan-forced.
In the meantime, whisk in a bowl the dressing ingredients. Set aside.
Once baked remove from oven. Take the garlic from the tray and add it to the dressing. Mash the garlic with a fork and then whisk all ingredients to combine. Spoon the dressing over the chicken, potatoes and haloumi. Serve immediately.

Note: To make this recipe dairy-free, use vegan haloumi.
Meal
Inspiration
Ideas
Take a look at these recipe ideas or have a browse through our whole range of meal inspiration ideas.